Mar 11
25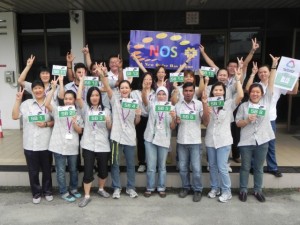 NOS is Nike's Lean System. A system to develop and align people around the same goals and methods.
USG production Team Leader and Team Member are excited over the success in NOS certification. It is a recognition for their effort since 2006. Everyone is happy for moving in the right direction; " NOT EASY, BUT CHALLENGING "
The journey is just beginning, continual improvement will ensure the success in USG Lean implementation. Toyota has been in Lean Journey for more than 80 years, with the support and courage from top management, USG will continue to improve along the journey.