Mid-Autumn Festival 2018 in USV was held on Saturday evening – 22 September 2018 within factory facilities for competition of Dancing, Singing and Lantern Show. Dinner with BBQ menu were cooked by volunteer workers and served to 2,000 employees prior to the event.
The event was co-hosted by USV and USV's Trade Union and organized by a Volunteer Team who are working in USV. Regardless positions or ages, all employees are mix around for the preparation. The great achievement of this event are to improve in workplace relationship, communication and employees have a chance to show their talent.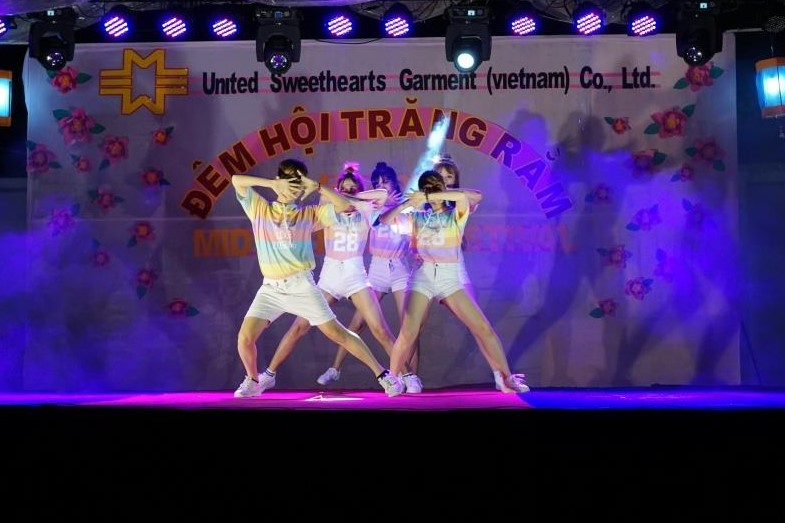 Regret that it was raining during dinner and the Festival has been delayed an hour. Notwithstanding, the event started at 6.30PM under a light rain, by two Emcee – Ms. Thoa (HR) and Tai (IT)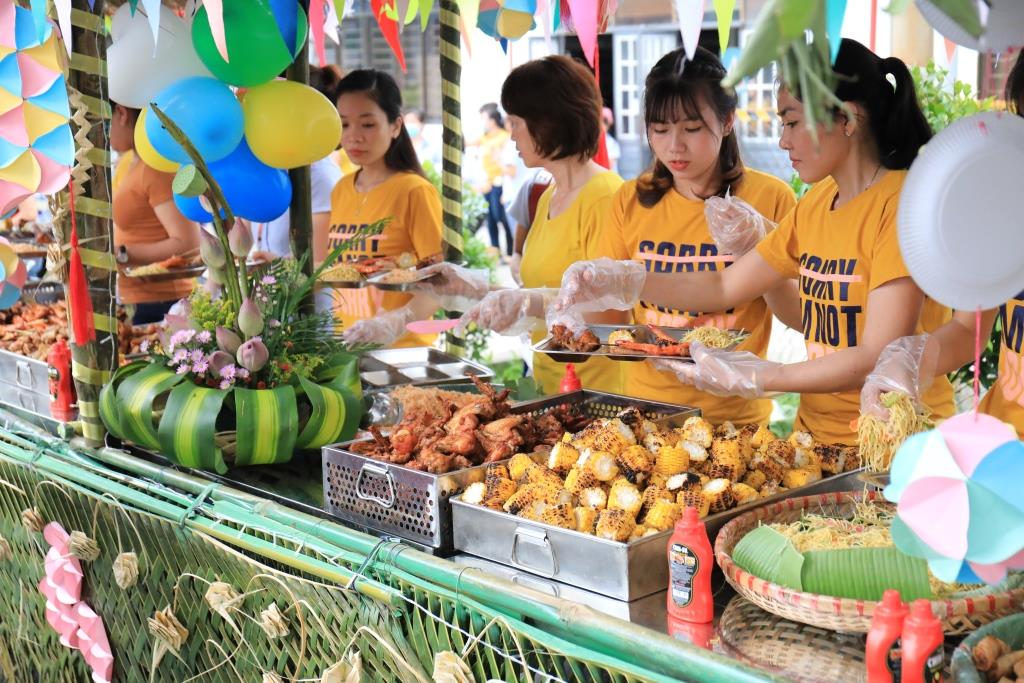 Due to raining, the Opening speech has been changed and delivered in a very brief way boosting mood of everyone by Ms. Chua Bee Leng – Director of USV i.e. "Can we make it happen?" – all audience say "YESSSSSSSSSS" and the event started with an opening singing and dancing performance "Rolling In The Deep" by Jen Jen – a daughter of one Manager working in USV.
All foreign employees also performed a dancing – "Work Together, Dance Together" as a gift to audience. The competition of 10 singing and 5 dancing, performed by mixture of different department employees are key for the night.
Rewards has been given to all winners base on the judgement. The night was closed with happiness of everyone – winners, performers and audiences
The Followings are the winners of the competition:
---
 Dancing 
---
1st place: T-Young team (Sewing A)
2nd place: Packing Dept
3rd place: We are one team (Sewing C)
4th place: TG team & Lemon tree team
---
Karaoke performance
---
1st place: Ms. Hong Duyen (Solo) – My Ky & Quynh Huong (Group)
2nd place: Mr. Van Tri (Solo) – Vu Hai & Quoc Toan (Group)
3rd place: Ms. Kim Anh (Solo) – Thien Nhi & Nguyen Huong (Group)
---