Aug 19
30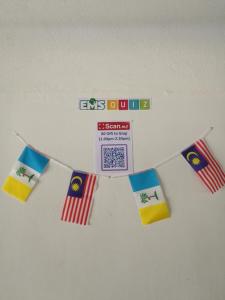 USG EMS Training & Awareness Team organized EMS Quiz on 30 August 2019 in conjunction to celebrate Malaysia Independence Day.
The objectives of quiz are to create EMS awareness to reduce the environmental impacts and to produce close bond among HODs and their subordinates.
During the quiz, the QR Code pictures posted at all Canteen's for employees to scan and access to online quiz competition.
To spice up the event, HODs and the EMS Training & Awareness Team members were station in each canteen as helpline to extend help for participants whom having language barrier as the quiz in English language.
Hence, total number of 207 participants responded to this quiz and 73 participants are winner as they are able to answer the quiz with good scores. Gift were distributed to the Winner's simultaneously as the result announced.
"We can build a strong foundation for living a sustainable live for us and our kids by just take a simple way."